Gather: Small & Simple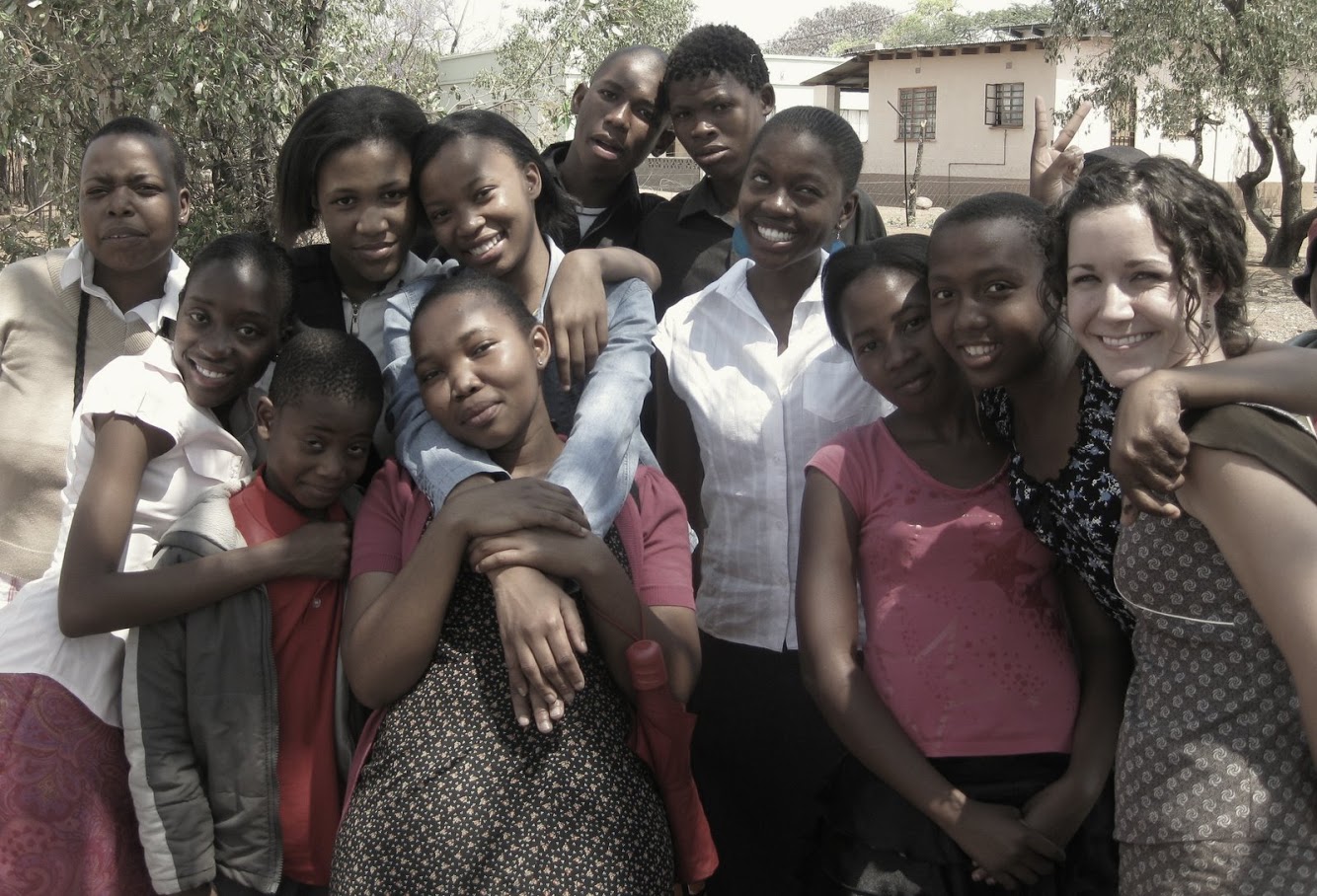 One Pan of Brownies can change the world
How one woman learned the power of hospitality in Africa.
Author: Jenna Anderson | @mrsjenna_anderson
When I lived overseas for five years, Fall was hands down the season I missed the most. Between the beauty of leaves changing, cozy wardrobes, and endless excuses for toasty drinks, how could you go wrong? Fall also has the uncanny way of causing people to gather. Whether in a corner of a quaint coffee shop or around a pot of delicious soup, as the temperatures drop we find people cozying up more and more.
Living in Southern Africa for a larger chunk of my adult life left me wondering where to find this place of gathering when the seasons rarely change and isolation was the norm. For five years I lived in housing of all sorts. From old houses overflowing with missionaries to a tiny concrete cottage that served as my bedroom, office, and living room all in one. The concept of gathering or hosting seemed silly with so little to work with. Not to mention that my dreamy ideas of what a cozy gathering might look like unfortunately didn't translate across cultural lines. However, I still deeply desired community. I ached to create spaces where people felt loved and served and reminded that they belonged. While I didn't have the Pinterest home or even the changing leaves outside to inspire traditional hospitality, I started to consider what I did have. I sincerely love to bake. So I started there.
As a teacher at a rural school, I would invite over small groups of students after school to help make snickerdoodles in my kitchen. I assigned each student one ingredient to bring and we would all toss in our piece of the goodness. Sweet connections were made as cookies baked and we gathered around the plate of warm treats just waiting to be enjoyed.
With banana trees growing freely in my rugged back yard, I decided that every weekend I would bake two loaves of banana bread. I would make one for my house of missionaries and then deliver the other to an unsuspecting coworker or neighbor. I remember the impromptu porch chats with neighbors who were so grateful to receive my yummy bread. Even more, I remember friendships being born and walls of division coming down as they were seen and valued with this seemingly small gesture.
As a youth pastor of a village church, I decided one day to bring brownies to one of our youth hang outs. None of the kids had ever eaten a brownie before and I am pretty sure I forever changed their lives with the brownies alone. After that, EVERY youth gathering was met with brownies baked to perfection. Young people started inviting their friends (perhaps just to try the brownies) and our youth group grew as we gathered around these chocolatey squares. Here I learned that  sometimes brownies are just the thing to unite a group of squirrely teenagers who really do want community but aren't sure how to find it.
You may not find yourself aching for community in a remote village in Africa. But all of us can probably see the limits we might face when hoping for a Pinterest-worthy kind of gathering. What if your house is too tiny? What if you don't love cooking, ahem, like me? What if you're an introvert who cringes at the thought of hosting a party? It's ok. We still all have the power to create community as we gather in our own little ways. What DO you have? What CAN you do? Start there.
Gathering can look a million different ways and honestly is more exciting when it does. For when you create spaces in your life to connect with people there exists a power to encourage, refresh, and remind us that we belong. It might be around an oven while cookies bake or during a heartfelt chat sparked by a bread delivery. It might not look super festive or hosted in your perfectly decorated home, but that's ok. The point is to courageously lean into the power of gathering. Start small and simple and watch what might happen.

We'd love to hear from you: What is the biggest challenge you face in creating a "gather culture" in your life? Sound off in the comments below!